Real Estate Sales and Auctions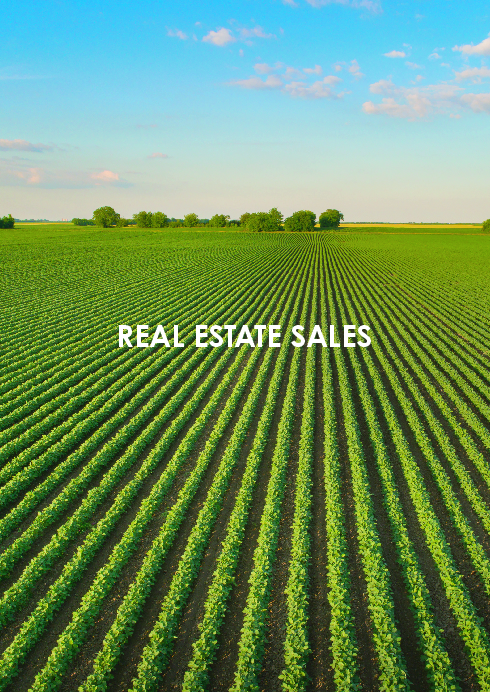 Real Estate Sales and Auctions
Farmland auctions are one of the best ways to find, buy, and sell within the Midwest. 
With over 60 years of experience in Farm Real Estate Sales and Auctions, the professionals at Northwestern Farm Management Company work hard to get our clients market value for their land. We strive to deliver the most transparent experiences and will work with you in every stage of the buying and selling process. 
The decision to sell your land is not a small one and the sale process may seem daunting. Every piece of land has history, and we respect each seller's connection with their land. We are honored to be a part of your legacy and are here to guide you. Our team has licensed real estate salespersons and brokers. We will list the farm, source offers, and work with your financial advisors and/or legal representatives. We will advertise your farm sale using direct mailings, local newspapers, web placement, radio, and social media. 
Our real estate salespersons can provide you with expert analysis on market value and the best method of sale: Conventional Listing or Professional Auction. No need to hire an outside auction house; we will host and market the auction that best suits your needs. 
If it is time for you to sell tillable land, hunting/recreational ground, acreage, or simply looking for the best investment opportunities, we can get you there. The real estate agents at Northwestern Farm Management Company are licensed in North Dakota, South Dakota, Minnesota, and Iowa and have more than 60 years experience specializing in agricultural land sales.
We are ready to help you get started! Call us to list your land today.