Farmland and Real Estate Appraisal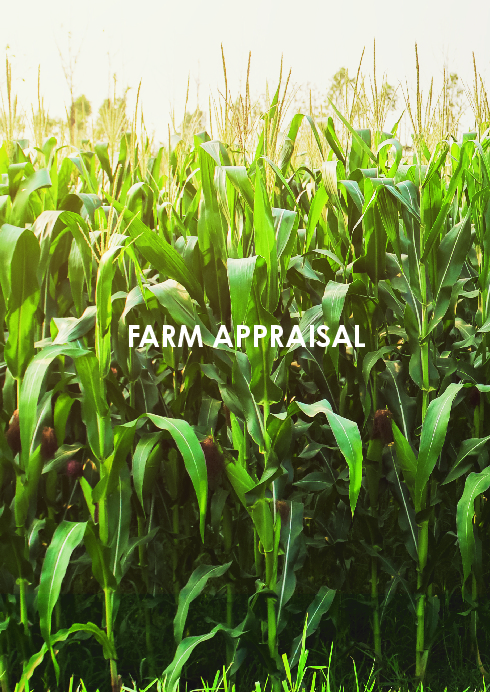 Farmland & Real Estate Appraisals
When do you need to have your land appraised? Land and real estate appraisals are done by our professionals on many occasions. Our appraisals are useful for:
Upgrades and improvements, such as tile projects or livestock facilities

Division of Property 

Litigation

Special Use Valuation

Sales and Purchases

Estate Planning, Settlement, or Inheritance Tax Valuation

Lending / Loan Documentation

Condemnation

Investment Analysis

Divorce Settlements

Charitable Giving
To establish the value of farm real estate, it makes sense to turn to the specialists at Northwestern Farm Management Company for professional, reliable, high-quality appraisals. It is important to hire an appraiser who is not only qualified but who specializes in the type of appraisal you need. Our staff has Minnesota State Certified General Real Property Appraisers, and all appraisers and appraiser trainees are members of the American Society of Farm Managers and Rural Appraisers. All certified appraisers must undergo extensive education and training. 
Each appraisal is a self-contained appraisal report detailing every aspect of the subject property. Our certified and general appraisers use the Sales Comparison Approach, in which we analyze recent sales of comparable real estate transactions in the area. We also utilize the Cost Approach, where we figure how much it would cost to duplicate any property improvements – an approximation of the formula is the cost of reproduction minus depreciation. The Income Approach involves an in-depth study of rental income and the like and expenses for the property. 
If you are considering selling or just want to know what your farm is worth, a Brokers Price Opinion of Value (BPO) would be more appropriate.  A BPO is a 7-to-12-page report, which includes analysis of your farm with several maps, may or may not include an on-site inspection, and a detailed search of comparable sales to help form an opinion of value. We can help you decide if you need an Appraisal or a BPO.
Prices can vary depending on project size and complexity. If it is time to have your land appraised, you can trust us to produce the best approach for your needs.